Article
"On Berth's Hill"
Biertan is an interesting village in Transylvania where you can relax and visit sights such as the fortified church.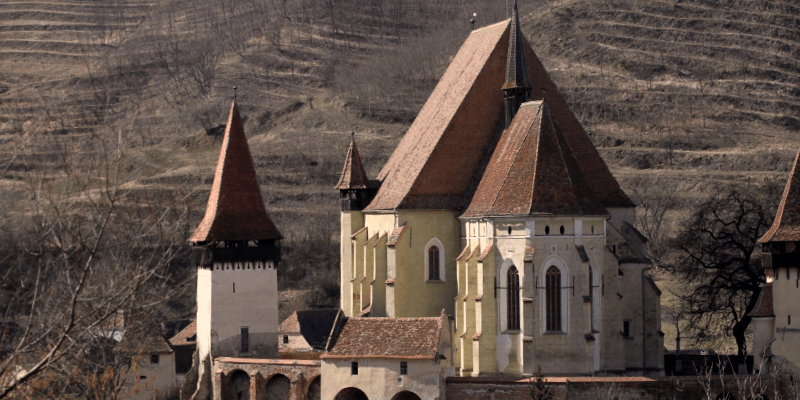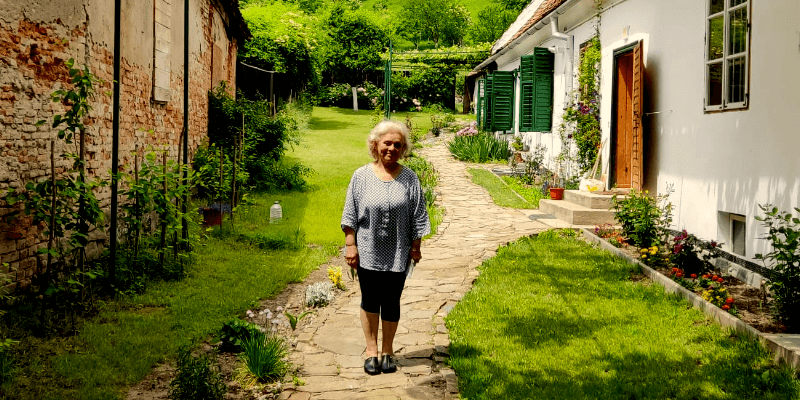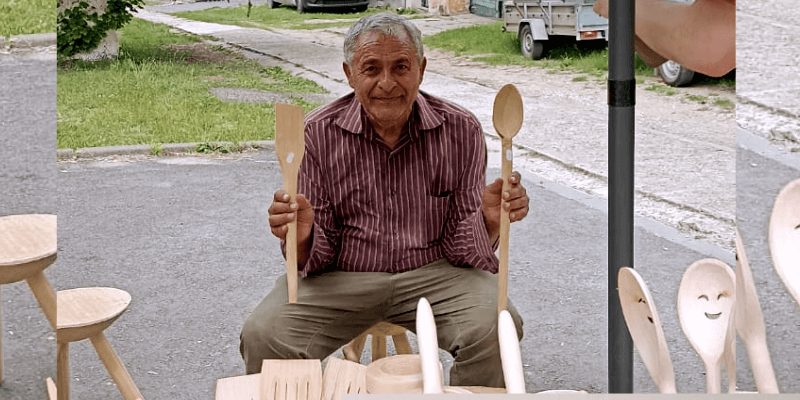 Varga Teodora
Jun 11, 2022
Biertan is a Transylvanian village, located near Medias. Its name comes from the Hungarian language ("Berethalom"), and means "Berth's Hill". Built in the baroc style, the village is aesthetically pleasing, thanks to the houses with decorative facades, painted in pastel colors.
We took a short walk through the beautiful streets to admire the architecture of the houses, after which we met Stelian, a calm man, with a sense of humor that guided us through the village. He introduced us to Mr. Alin, who welcomed us on a tour of the wooden house he built with great passion and imagination. Alin managed to create a relaxing place, where you can escape from the daily hustle and bustle, or where you can spend time with friends, where you can serve a variety of pork dishes and even taste the local wine, from the small wine cellar set up by him. He is also passionate about birds, and in his yard you will find pigeons of different breeds, pheasants, parrots and guinea fowl.
This village seems to be full of people with artistic sense, because further on you will find Mrs. Gela. She will offer you a corner of peace, where you can stay in one of the rooms hand-painted by her, in pastel colors and with traditional details.
Going further, you can take a tour of the small village square, where you will also find Mr. Ioan. He has a variety of wood products, from spoons and pots to handmade chairs and tables. Of course, it is a job in which you need skills and knowledge, which is why Mr. Ioan also offers wood carving courses, both for adults and children, where you can learn to make different objects.
Near the village square, you will be find the gates of the church fortification. One of the biggest tourist objects from Romania, both literally and figuratively. The Evangelical Church was built in the 15th century, combining the Baroque and Renaissance styles. It has 3 halls of equal heights, the entrance can be made on 3 gates, and the fortification has 3 rows of walls, being considered the strongest in Transylvania. Also, the polyphonic altar of the church is the largest in the country, being built on 28 panels, and to its left you will find the sacristy door, equipped with an impressive locking system based on 19 locks.
Certainly, Biertan is a village where you will always find something interesting, either an activity or a person, or simply the village itself, whose history and architecture are worth discovering.