Step 1
Tour of gotic fortified chruch
The church fortress in Copșa Mare is from the 15th century. Let me explain you everything about this beautiful place.
1/5
Step 2
Carriage Ride though the village
Together on a horse carriage, I will tell you the history about our village. We will climb a hill and have a great overview on the village, together with the horses and our driver we will have a great time.
2/5
Step 3
Beautiful overview ofer the village
With the horses we will climb a hill and have a beautiful view above the village. wWe will discover the meadows of Copșa Mare.
3/5
Step 4
Slipper making course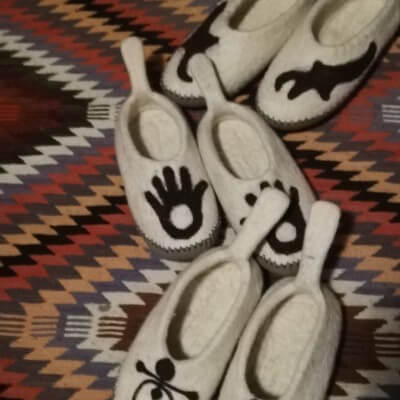 In cooperation with
Iordan Ilie
We will vist Ilie, he will show us his farm and teach us how to make traditional slippers. Ilie is a great farmer and can tell us about all the old techniques.
4/5
After we did all this we will have a meal with a traditional soup, local wine and a delicious main meal as well as a desert together. Simona will explain you the secret about traditional cuisine.
5/5